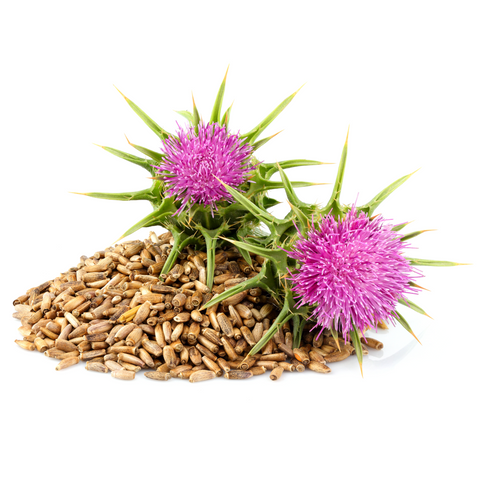 Milk Thistle Seed Oil - Sample
Pricing for 1oz sample.
Botanical Name: Silybum marianum
Extraction Method: Cold Pressed
Processing: Refined
Source: China
Color: Clear, light yellow
Milk Thistle, also referred to as Marian thistle and Scotch thistle, is known for its antioxidant, anti-aging, moisturizing and skin protectant benefits. This oil has a bland aroma and mixes well with other oils.

How To Use
Packaging Tips
Dark Bottle, Dropper, Lotion-style Pump, Disc Cap, Snap Cap
It is the brand owner's responsibility to conduct proper product compatibility testing with containers and closures.
Ingredients
Warnings + Guidelines
Warning Statements:
Not for internal consumption. Pregnant or lactating people consult doctor prior to use. Discontinue if irritation occurs.
Cosmetics Labeling Guidelines:
Willo Naturals is a skin care private label manufacturer. All labeling must comply with the FDA Cosmetics Labeling Guidelines.
Disclaimer:
All information contained within this site is for reference purposes only and are not intended to substitue the advice given by a physician, dermatologist, or any other licensed healthcare professional. Willo Naturals has not been evaluated by the FDA and are not intended to diagnose, treat, or cure, or prevent any health condition or disease.