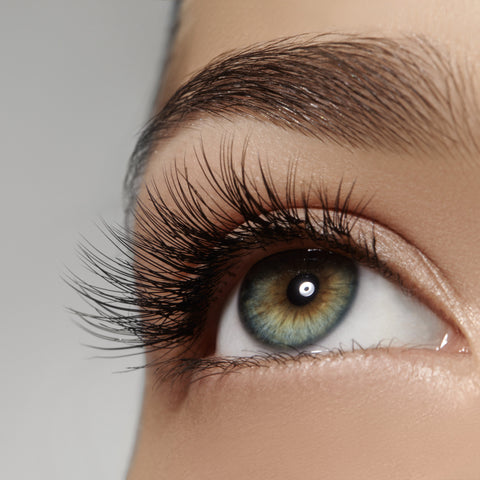 Eyelash Lengthening + Strengthening Serum - Sample
Pricing for .06oz sample.
Achieve proven results within 15 days with our new panthenol and Biotinoyl Tripeptide-1 infused eyelash serum. Strengthen, lengthen and volumize your lashes with the powerful ingredients of panthenol, biotinoyl tripeptide-1, collagen, and hyaluronic acid. You and your customers will love this product and will come back for more. Not intended to be used with lash extensions.
This product is formulated with WIDELASH (TM) which is proven to carry the following claims (when used daily as directed):
Naturally increases volume up to x3 in as little as 15 days
Increases the length of eyelashes up to 32% in 15 days, and up to 43% in 30 days
Increases the diameter of eyelashes up to 33% in 15 days, and up to 40% in 30 days
Highlight Ingredients
Biotinoyl Tripeptide-1

Pro-Vitamin B5 (Panthenol)
Hyaluronic Acid
Collagen
How To Use
Apply a line above the lash line. Best used in the evening to avoid interaction with makeup. Not to be used with lash extensions.
Packaging Tips
Bottle, Mascara-style wand, Eyeliner-style wand
It is the brand owner's responsibility to conduct proper product compatibility testing with containers and closures.
Ingredients
Aqua (Deionized Water), Propanediol, Glycerin, Biotinoyl Tripeptide-1, Panthenol, Polyacrylate Crosspolymer-6, Sodium hyaluronate, Soluble collagen, Phenoxyethanol, Ethylhexylglycerin.

Updated: 6/2023
Warnings + Guidelines
Warning Statements:
Not for internal consumption. Pregnant or lactating people consult doctor prior to use. Discontinue if irritation occurs.
Cosmetics Labeling Guidelines:
Willo Naturals is a skin care private label manufacturer. All labeling must comply with the FDA Cosmetics Labeling Guidelines.
Disclaimer:
All information contained within this site is for reference purposes only and are not intended to substitue the advice given by a physician, dermatologist, or any other licensed healthcare professional. Willo Naturals has not been evaluated by the FDA and are not intended to diagnose, treat, or cure, or prevent any health condition or disease.