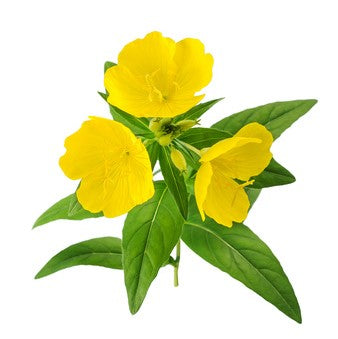 Evening Primrose Oil, 10% GLA, Virgin, Certified Organic - Sample
Pricing for 1oz sample.
USDA Certified Organic
Botanical Name: Oenothera biennis
Extraction Method: Cold Pressed
Processing: Unrefined (Virgin)
Source: China
Color: golden-yellow
Organic Evening Primrose Oil is cold-pressed extracted from the seeds of the Oenothera biennis plant and is unrefined, resulting in a golden-yellow. This oil is common in the cosmetic industry due to its naturally occurring essential fatty acids, GLA (gamma-linolenic acid) and Linoleic Acid.
How To Use
Packaging Tips
Dark Bottle, Dropper, Lotion-style Pump, Disc Cap, Snap Cap
It is the brand owner's responsibility to conduct proper product compatibility testing with containers and closures.
Ingredients
Warnings + Guidelines
Warning Statements:
Not for internal consumption. Pregnant or lactating people consult doctor prior to use. Discontinue if irritation occurs.
Cosmetics Labeling Guidelines:
Willo Naturals is a skin care private label manufacturer. All labeling must comply with the FDA Cosmetics Labeling Guidelines.
Disclaimer:
All information contained within this site is for reference purposes only and are not intended to substitue the advice given by a physician, dermatologist, or any other licensed healthcare professional. Willo Naturals has not been evaluated by the FDA and are not intended to diagnose, treat, or cure, or prevent any health condition or disease.