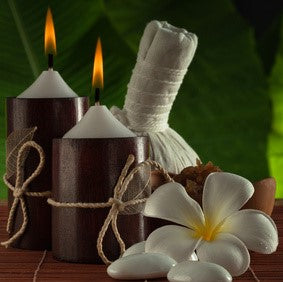 Clear Skin Facial Exfoliant - Sample
Pricing for 5-15ml sample.
Gently exfoliate away dirt and oil buildup with Jojoba Esters, Organic White Willow Bark Extract, and Alpha Hydroxy Acids to clear and heal chaotic, acne-prone, stressed skin. Excellent addition to any acne-fighting lines, or start a new one today with our effective and well-rounded Clear Skin line.
Pair with Clear Skin Face + Body Moisturizer, Clear Skin Facial Cleanser, Clear Skin Serum
Highlight Ingredients
Jojoba Wax Beads
Alpha Hydroxy Acids (Glycolic, Tartaric, and Malic Acids)
Organic Papaya, Pineapple, Bilberry, & Cranberry Fruit Extracts
Vitamin E
Click here for FDA labeling guidelines on products containing AHA's.
How To Use
Every three days exfoliate your face, neck and decollete. Apply a small amount and gently massage in with water in circular motions. Rinse thoroughly. For best results use along side the other Clear Skin Product Line: Cleanser, Serum, Moisturizer.
Packaging Tips
Bottle, Lotion-style Pump, Tottle
It is the brand owner's responsibility to conduct proper product compatibility testing with containers and closures.
Ingredients
Organic Aloe Leaf Juice (Aloe Barbadensis), Organic Palm Fruit Oil (Elaeis Guineensis), Organic Alcohol, Organic Olive Fruit Oil (Olea Europaea), Jojoba Esters (Hydrogenated Simmondsia Chinensis Oil), Emulsifying Wax (Cetyl Alcohol, Stearyl Alcohol, Polysorbate 60), Stearic Acid, Glycerin, Organic Rooibos Leaf Extract (Aspalathus Linearis), Glycolic Acid, Tartaric Acid, Malic Acid, Organic Pineapple Fruit Extract (Ananas Comosus), Organic Papaya Fruit Extract (Carica Papaya), Organic Papaya Leaf Extract (Carica Papaya), Organic Sugar Cane Extract (Saccharum Officinarum), Organic Bilberry Fruit Extract (Vaccinium Myrtillus), Organic Sugar Maple Extract (Acer Saccharinum), Organic Orange Peel Extract (Citrus Sinensis), Organic Lemon Peel Extract (Citrus Limon), Organic Cranberry Fruit Extract (Vaccinium Macrocarpon), Organic White Willow Bark Extract (Salix Alba), Vitamin E (Tocopherol), Sunflower Seed Oil (Helianthus Annuus), Xanthan Gum.

Updated: 12/2022
Warnings + Guidelines
Warning Statements:
Not for internal consumption. Pregnant or lactating people consult doctor prior to use. Discontinue if irritation occurs.
Cosmetics Labeling Guidelines:
Willo Naturals is a skin care private label manufacturer. All labeling must comply with the FDA Cosmetics Labeling Guidelines.
Disclaimer:
All information contained within this site is for reference purposes only and are not intended to substitue the advice given by a physician, dermatologist, or any other licensed healthcare professional. Willo Naturals has not been evaluated by the FDA and are not intended to diagnose, treat, or cure, or prevent any health condition or disease.