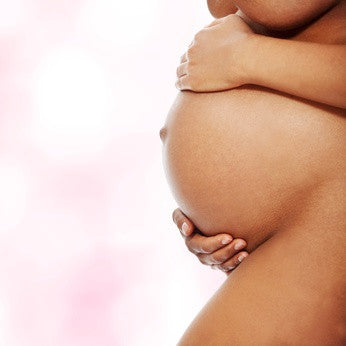 Botanical Baby + Belly Oil - Sample
Pricing for 15ml sample.
This body oil is a blend of nutrient-rich oils, such as organic golden jojoba oil, calendula extract, and non-GMO vitamin E, making it versatile with uses for the face, body, and hair. This oil is gentle enough for the baby's skin and mom's belly. Excellent addition to any Mom & Baby line or massage oil line. 
Highlight Ingredients
Vitamin E
Organic Golden Jojoba Oil
Carrot Seed Oil
Poppy Seed Oil
How To Use
Apply to any part of the body; face, body, hair, cuticles. Gentle enough for babies.
Packaging Tips
Bottle, Lotion-style Pump, Treatment Pump, Disc Cap, Airless Bottle
It is the brand owner's responsibility to conduct proper product compatibility testing with containers and closures.
Ingredients
Organic Jojoba Seed Oil (Simmondsia Chinensis), Organic Sesame Seed Oil (Sesamum Indicum), Poppy Seed Oil (Papaver Somniferum), Brassica Campestris/Aleurites Fordi Oil, Organic Olive Fruit Oil (Olea Europaea), Carrot Seed Oil (Daucus Carota Sativa), Vitamin E (Tocopherol), Sunflower Seed Oil (Helianthus Annuus), Organic Calendula Flower (Calendula Officinalis).

Updated: 12/2022
Warnings + Guidelines
Warning Statements:
Not for internal consumption. Pregnant or lactating people consult doctor prior to use. Discontinue if irritation occurs.
Cosmetics Labeling Guidelines:
Willo Naturals is a skin care private label manufacturer. All labeling must comply with the FDA Cosmetics Labeling Guidelines.
Disclaimer:
All information contained within this site is for reference purposes only and are not intended to substitue the advice given by a physician, dermatologist, or any other licensed healthcare professional. Willo Naturals has not been evaluated by the FDA and are not intended to diagnose, treat, or cure, or prevent any health condition or disease.