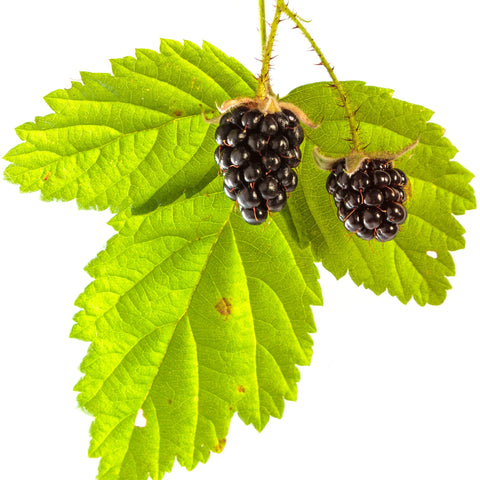 Marionberry Aloe Gel - Sample
Pricing for 5-15ml sample.
With the gentle scent of marionberry, this aloe gel will leave a cooling sensation as it dries. It is perfect during the summer as a treatment for sunburnt skin. Perfect addition to any spring/summer, after-sun, or marionberry-themed lines. Ask us about scenting other products with Natural Marionberry Fragrance Oil to create a complete product line.
Color: Blue
Highlight Ingredients
Organic Aloe Vera Leaf Juice
Amino-Esters-1
Turmeric, Eggplant, & Holy Basil Extracts
Natural Marionberry Fragrance Oil
How To Use
Directions for Use as Face Masque: Apply a thick even layer and leave on for 5-20 minutes. Rinse thoroughly. Follow up with a cleanser, toner, serum and lotion/moisturizer or creme.

Directions for Use as Facial Moisturizer: Apply a thin even layer and allow to soak in. Use after cleansing, toning, and a serum.

Directions for Use as Body Gel: Apply to body, paying extra attention to areas that need cooling and calming. Can be used after facials, laser treatments, and waxings.

Directions for Use as Eye Gel: Apply and dab in a small amount around eyes, forehead, and cheek area.
Packaging Tips
Bottle, Lotion-style Pump, Disc Cap, Jar, Tottle
It is the brand owner's responsibility to conduct proper product compatibility testing with containers and closures.
Ingredients
Organic Aloe Leaf Juice (Aloe Barbadensis), Organic Alcohol, Organic Glycerin, Xanthan Gum, Red Seaweed Extract (Corallina Officinalis), Neem Leaf Extract (Melia Azadirachta), Neem Flower Extract (Melia Azadirachta), Ivy Gourd Fruit Extract (Coccinia Indica), Eggplant Fruit Extract (Solanum Melongena), Aloe Flower Extract (Aloe Barbadensis), Holy Basil Leaf Extract (Ocimum Sanctum), Turmeric Root Extract (Curcuma Longa), Water (Aqua), Amino-Esters-1, Basil Leaf Extract (Ocimum Basilicum), Fragrance

Updated: 12/2022
Warnings + Guidelines
Warning Statements:
Not for internal consumption. Pregnant or lactating people consult doctor prior to use. Discontinue if irritation occurs.
Cosmetics Labeling Guidelines:
Willo Naturals is a skin care private label manufacturer. All labeling must comply with the FDA Cosmetics Labeling Guidelines.
Disclaimer:
All information contained within this site is for reference purposes only and are not intended to substitue the advice given by a physician, dermatologist, or any other licensed healthcare professional. Willo Naturals has not been evaluated by the FDA and are not intended to diagnose, treat, or cure, or prevent any health condition or disease.